Joanna Madalinska-Michalak, professor, Warszaw University
Honorary professor at DPU, Aarhus University from 1 September 2020.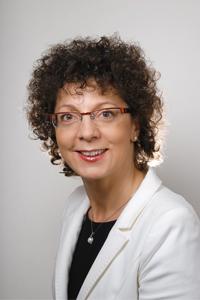 Joanna Madalińska-Michalak is a Full Professor of Social Sciences (Educational Research). She is based at the Faculty of Education, University of Warsaw, Poland. She is a Head of the Chair of Didactics and Teacher Education, a member of the Board of Scientific Discipline, University of Warsaw and a member of the University Board of the Pedagogical University in Cracow, Poland. She is a member of editorial boards and a member of reviewers' panels for such scientific journals as Teachers and Teaching: Theory and Practice, European Journal of Teacher Education and South African Journal of Education. Her research work has focused on teacher education, educational leadership, teachers' and school principals' development, and research ethics. Now, she is involved in the ICET-MESHGuidlines research on Teacher Experience and Practices in the time of Covid-19 and in the ISSPP project on school leadership.
She is an author of more than 250 scientific publications, mainly articles in journals and books. She is involved with global, international, and national scientific organisations. She is a Vice-President of World Education Research Association (WERA), Chair of the Teacher Education Policy in Europe (TEPE) Scientific Network, and President of the Polish Educational Research Association (PERA). She serves as a member of the Board of Directors of the International Council of Education for Teaching (ICET), a chair of World Education Research Association International Research Networks (WERA-IRNs), a representative of the Polish Educational Research Association in World Education Research Association (WERA), a member of the Council Board of European Educational Research Association (EERA), and a member of the Board of Scientific Associations at the Polish Academy of Science. Email: j.madalinska@uw.edu.pl